Bennett Onsager is proud to announce his newest solo show at Edge Gallery, "Integrated Extremities". You are guaranteed to love exploring Bennett's powerful take on the human experience expressed through the use of the human figure and forms that remind people of technology's influence. Come see his masterpieces up-close and personal. Opening Reception Aug 7 and the show runs till Aug 23.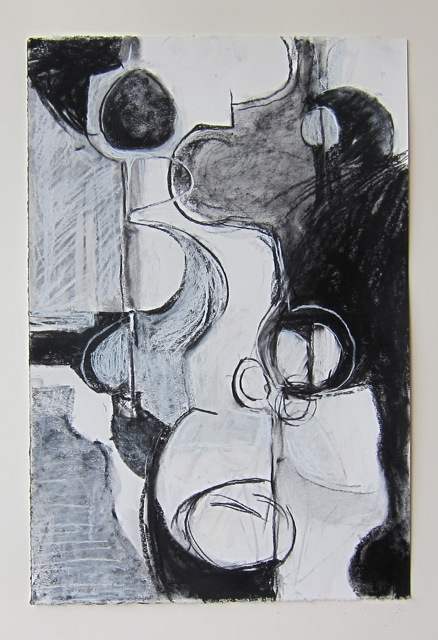 "Carbon and Ash".  Charcoal drawings by Jane Davis.
Sandra Azcarate, in presenting "The Nature of Dogma" at Edge Gallery, is exploring how dogma can very quickly become oppressive and destructive. Oftentimes, religions and philosophies begin with ideas meant to enlighten the human spirit but this can rapidly, if used by those intending to secure control and power over others, become tools of repression. I hope that people can work together to prevent this from happening.