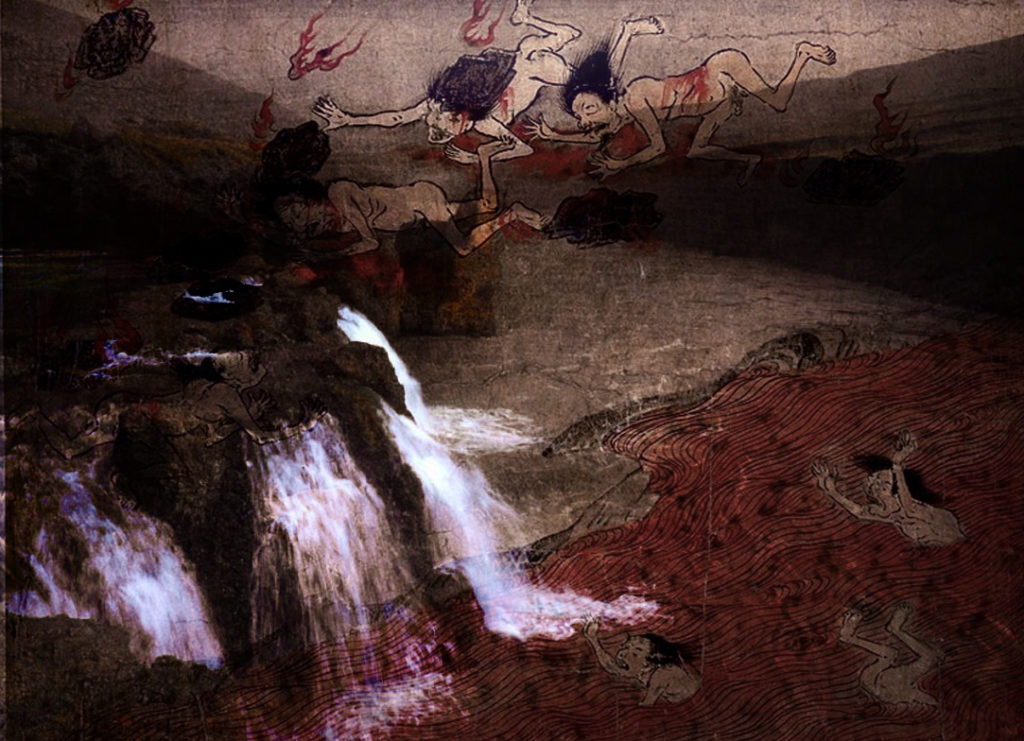 Water: A Reflection – Mala Setaram-Wolfe
Water: A Reflection is a video installation that addresses water as an element of culture, history and controversy.  The work is a melange of eurasian cultural images and enviromentalism.  As our global cultural struggles with increasing corporate ownership of this precious resource, we must reflect on the impact this will have on us and our future.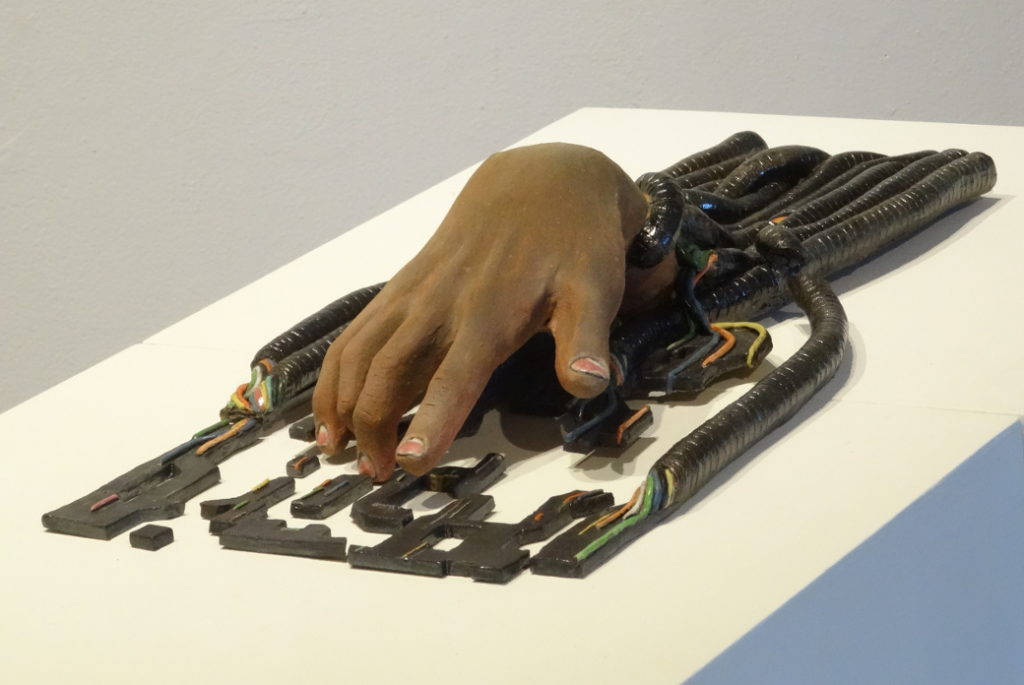 Immersion –Bennett Onsager
Conduit tubing, wires, and circuitry are seamlessly connected to human anatomy. Onsager explores a theme about combining biomorphic and mechanical sides of humanity. His work features stunning realism achieved only using the ceramic firing process. Achieving such affects is one of the hardest things to do in ceramics and Onsager demonstrates great skill and detail work in the medium.