Artist Reception: October 21, 6-10pm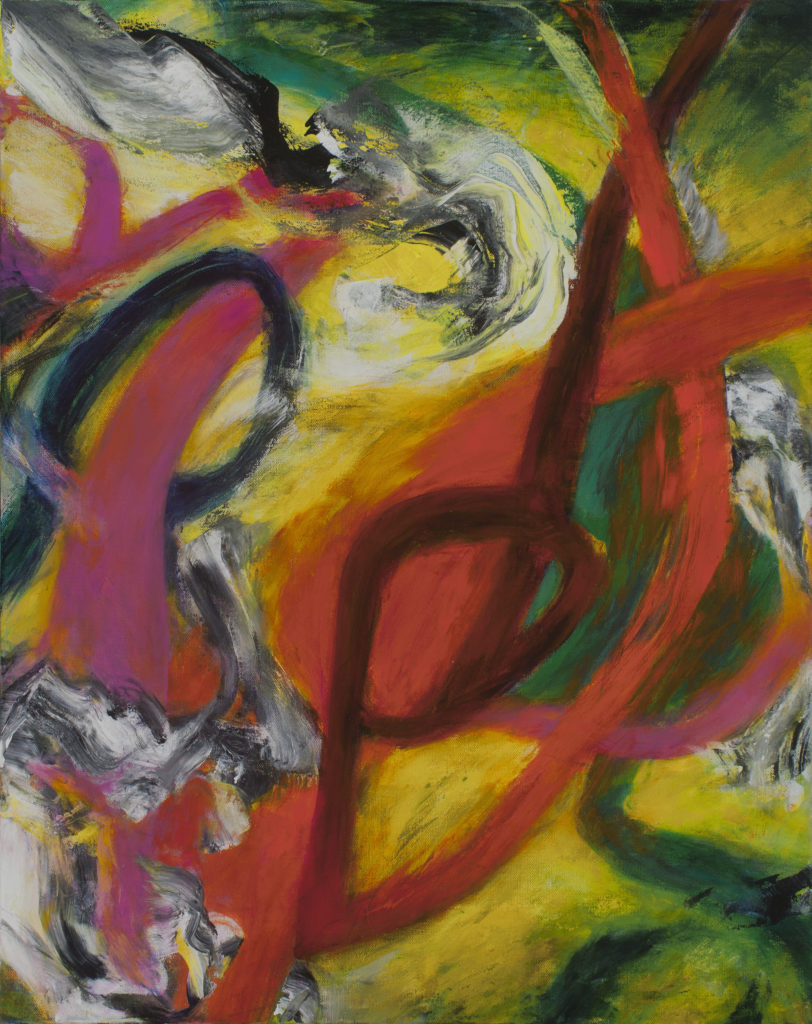 Katherine Johnson – No Solid Ground
So much of what once seemed unchanging in life is changing more quickly than ever. In this time of personal, societal and environmental turmoil, I paint from a place of groundlessness where nothing is certain. Using color more intensely or not; defining shapes with lines or running lines alone; looking to previous context or jumping into a new way that defines itself. How does it feel to let go in this way? The act of working with whatever comes brings solace where it is much needed in order to live with the uncertainty of an evolving world.