Opening Reception: Friday, November 11th, 6-10 pm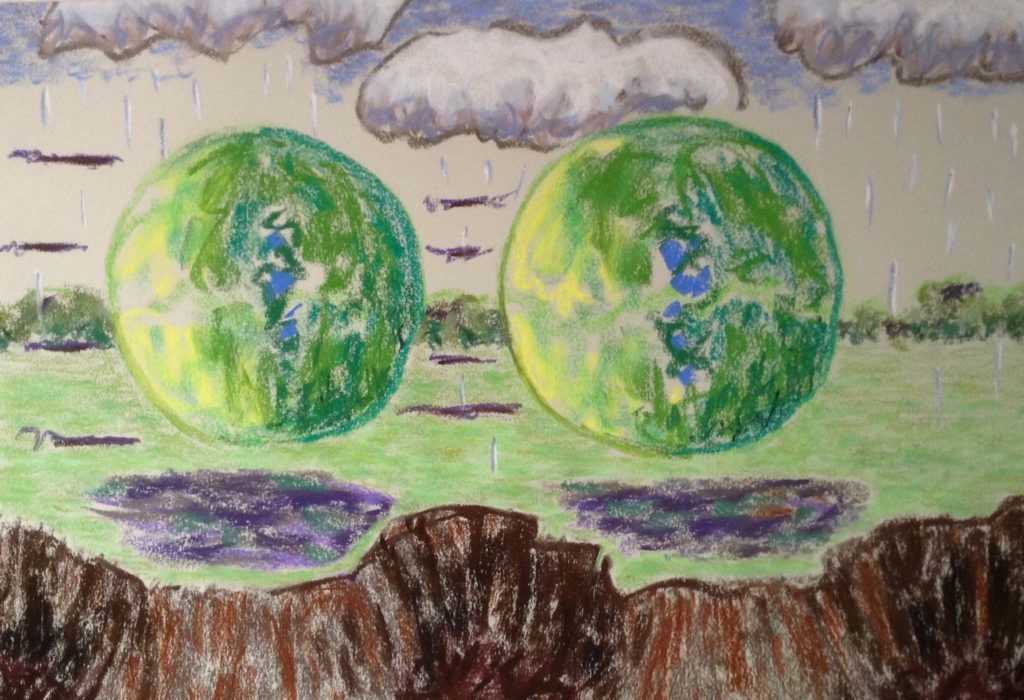 Stories with Earth and Water – Rachael Amos
My attention swings from personal landscape to landscape in the myths of native Americans, but always earth and water are part of the story. This is due partly to the earthy nature of the pastel medium, which attracts me back again and again to its gritty contact with paper, and partly I think, due to the way my consciousness of nature has been raised by the reading I've done in the Land Library book club. It would be pushing it to say It's an ecoconsciousness, but it's much more like that than previously.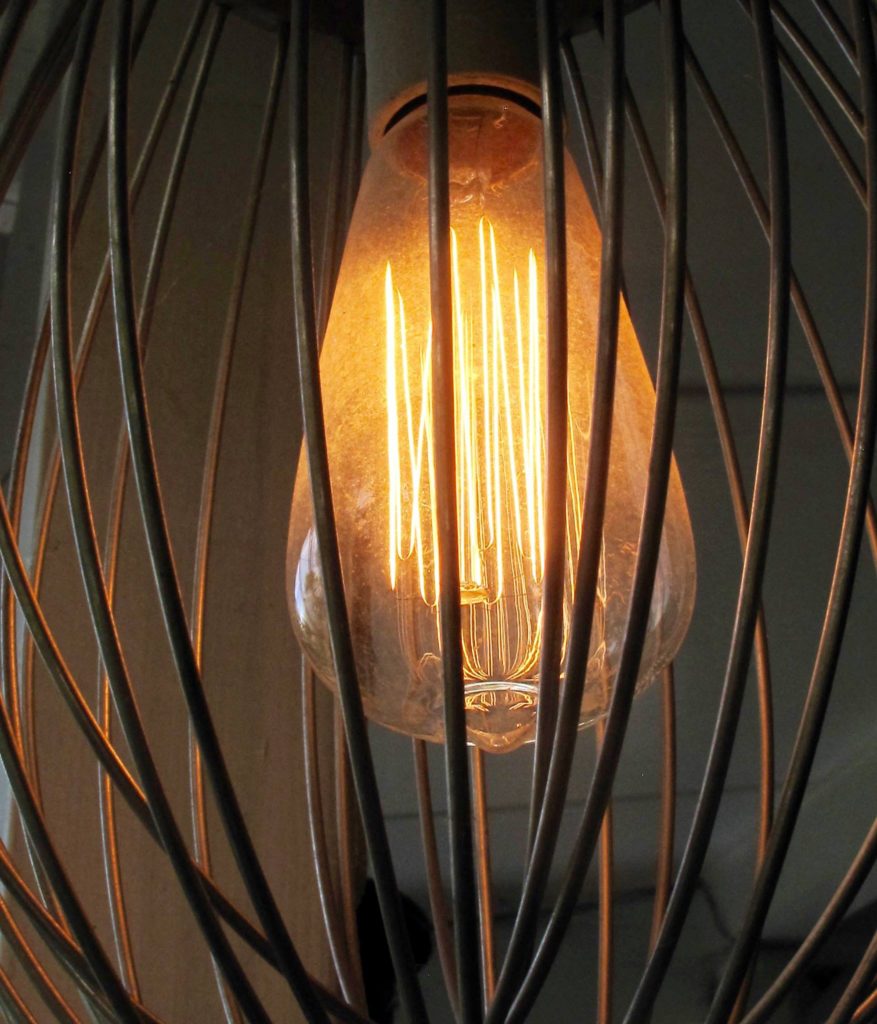 Illumination : Funky Industrial Lighting – Maggie Stewart and Michael Cousins
Married team Maggie Stewart and Michael Cousins create funky industrial lighting instruments through the process of salvaging, repurposing, unraveling and plugging it in!