Opening Reception & Presentation of "Juror's Choice Award": Friday, February 5, 6-10 pm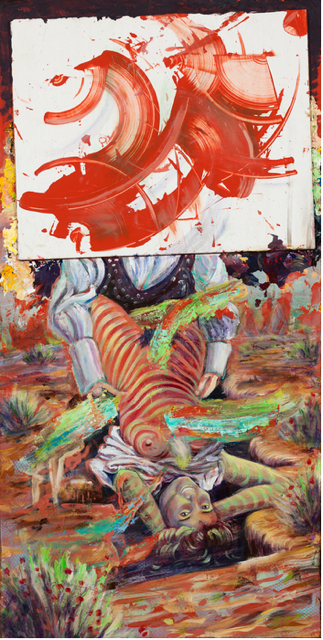 Edge Gallery is proud to host our annual exhibition of contemporary work by Colorado artists, juried by Dean Sobel, Director of the Clyfford Still museum. "On Edge" is an exploration of contemporary themes and experimentations in art, as defined by the guest juror.
This year's selection features works from these outstanding artists: Amanda Adkisson, Vince Alfonso, Adam Ambro, Denise Bearden, Susan Blake, Shelley Bogaert, Amelia Caruso, Cody Christian, Jodie Cooper, Shana Cordon, Loggie Crumley, Deborah Davis, Robert Duddy, Gregory Ellis, Paul Elsberg, Adelina Gonzales, Leslie Hansel, Maddie Hanson, Melinda Laz, Paige Madden, David Meiklejohn, Zachary Miller, Nicolas Ng, Josh Palmeri, Johnny Plastini, Rachel Prago, Dannon Schroeder, Catherine Scott, Brandon Sexton, Noah Starer and Susan Wasinger.