Opening Reception and Tree Auction: Friday, December 9, 6-10 pm
Deck your halls!  All works purchased can be taken home the same day.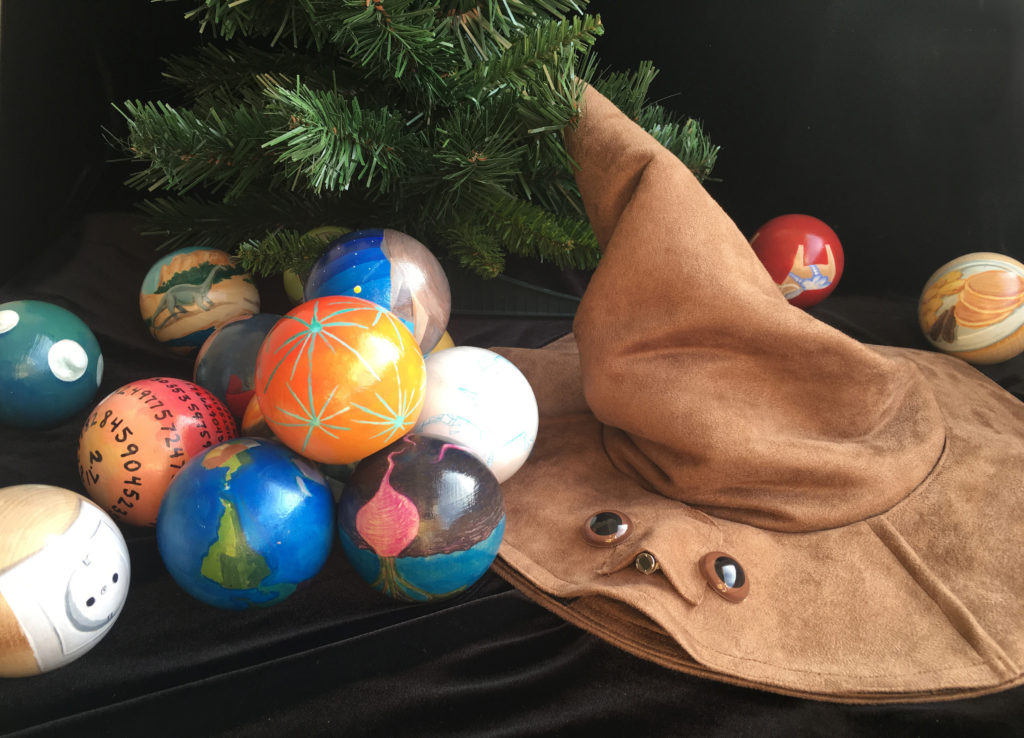 Seasons Fleetings – Susan Hazaleus & Faith Williams
An artistic celebration of the holiday season, featuring interactive wishlist-inspired toys by Susan Hazaleus. Iconic religious imagery transformed by found materials and 52 painted ornaments that reflect a year of random Google questions by Faith Williams.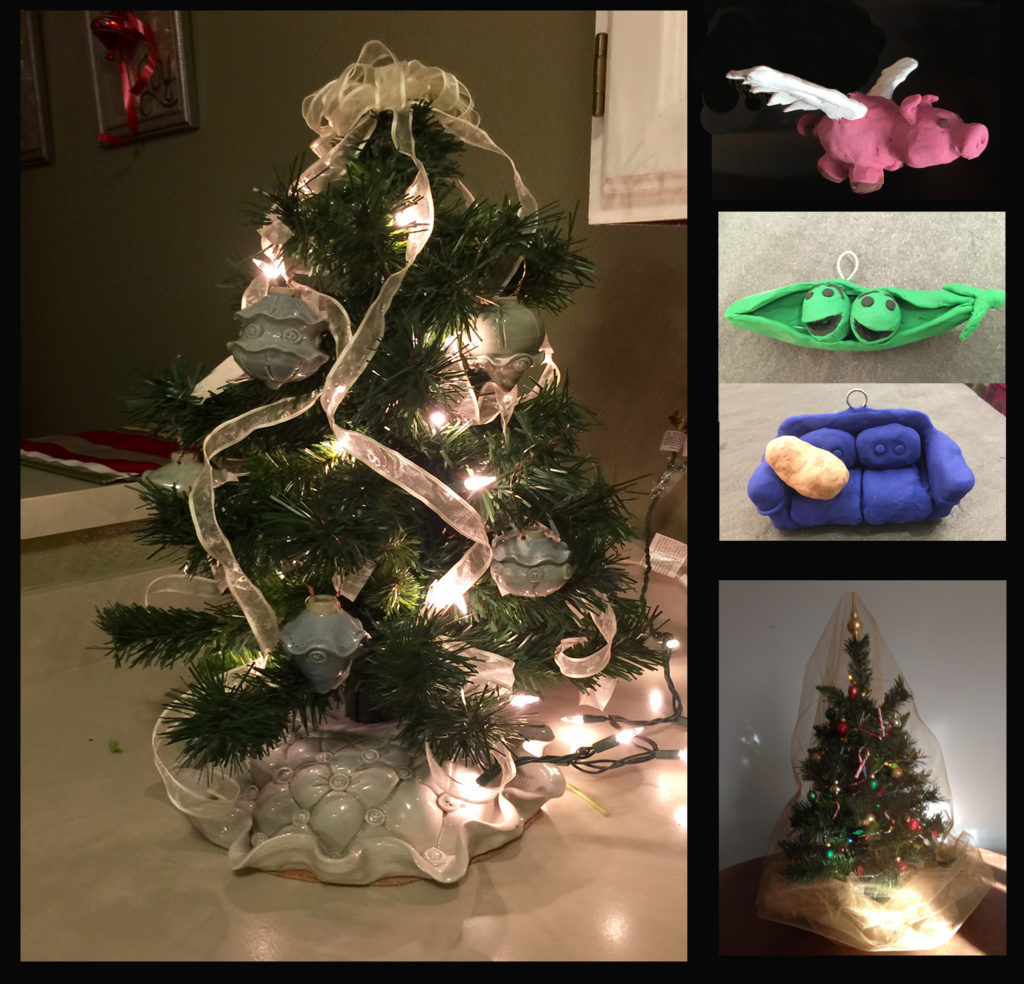 Mini Christmas Trees – Guest Artists
Join us for a silent auction of 12 "Artist Trees", fanciful and quirky interpretations of the standard 2 foot imitation tree created by guest artists: Kevin Bell, Susan Berkley, Jane Davis, Cristina Gonzales, Carrie Hastings, Jennifer Hope, Gayla Lemke, Bennett Onsager, Dania Pettus, Wynne Reynolds, Mala Setaram-Wolfe, Megan Sullivan & Suzanne Welles.